The sky's the limit, but in this business, you might actually make more by charging less. Remember, the goal is to "scale" your business. How do you do that?
Slowly and methodically, with reasonable pricing, good service and happy clients who keep your service very long time (and tell their friends). Run this Credit Repair Business ROI Calculator and run some pricing projections!
The fast way to accumulate wealth is with recurring revenue. A Credit Repair Business an affordable startup.  The basic elements are a phone, a computer and software.  It's also an easy business to scale because the work per client is minimal and it's traditional recurring revenue business.
Here's the secret to recurring revenue:
If you you keep your existing "paying" clients happy…
And you continue to add new clients each month…
Your revenue will increase every month!
Here's an awesome Credit Repair Business Calculator for projections on pricing scenarios.

Next get a merchant account and setup Recurring Billing and Payments
You'll accomplish this in 2 parts:
First you'll want to get a Merchant Gateway Account.  If you don't have this Click here:  Merchant account for Credit Repair
Next, set up ChargeBee within your Credit Repair Cloud at My Company>ChargeBee

.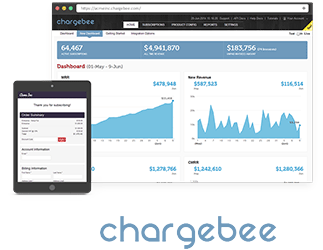 This is our most-requested feature ever! This new integration gives you awesome superpowers to set automated recurring client payments by credit card within Credit Repair Cloud!
ChargeBee is a leading recurring billing platform (and the most affordable we've ever seen). ChargeBee was founded by members of ZOHO, and their team are fantastic. This special integration is the first automated payment system ever designed specifically for the Credit Repair Industry!
Handles all common types of credit repair billing:
Monthly recurring payments
Pay-per-delete (triggered by status change)
1-time charges.
Automated email notifications
Dunning management for declined cards
Invoice billing
Client Signup from your website
Collect payment at start — or delay until after "first work" (Round 1 letters)
Syncs with Credit Repair Cloud accounting
Compatible with Authorize.net and all major Gateways
Before you can signup for ChargeBee, you must have a Merchant Account Gateway click here for a merchant account for credit repair.
Once you have your Merchant Gateway, sign up for ChargeBee. It's FREE for 30 days if you sign up from the link in My Company>ChargeBee.
Here's how to set it all up:
1. Set up your Chargebee plans
2. Add Chargebee plans to your web lead form, so you can take credit cards on your website!
3. Add your web lead form to your website!
_______________________________________
Hopefully this was some assistance to introduce you to the lucrative benefits of recurring revenue. Thanks for reading!
Getting help with Credit Repair Cloud
Got a question? Click here to send us a support ticket email and we will respond quickly. Please be sure to write from the master email address on your Credit Repair Cloud account.
Want live help? Schedule a free 1-on-1 session here https://www.creditrepaircloud.com/expert so we can help you personally!