This guide will show you how to add a web lead form to your site and how to add options for credit cards.
You can add a web lead form to
any

 website or blog that you own. Just follow the instructions and videos below.

Visit MY COMPANY>WEB SITE TOOLS to copy the code necessary to create a Web Lead Form on your web site.  When a visitor to your site fills out this form, it will import to your Credit Repair Cloud Account as a new "Lead."

To add a web lead form to your site:

Simply copy and paste the code into an html page in your website or send the code to your IT person or web designer.  Or, if you use our web hosting and our sitebuilder tools, you can drag the Script module into your web page, paste the code and publish your site.  Here's a video to show you:

Here's what the web lead form will look like on your published site: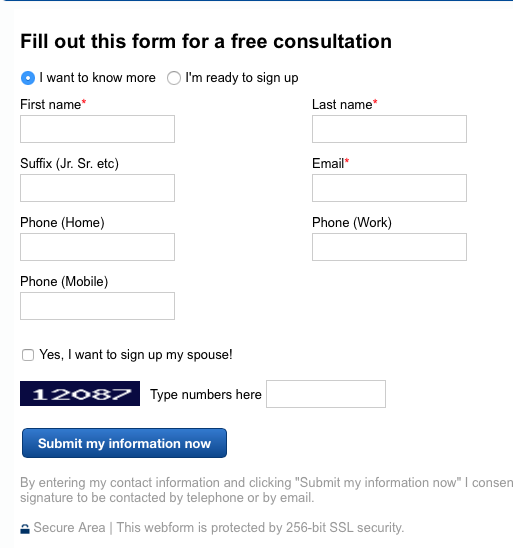 Having clients sign up with Credit Card
If you're a ChargeBee user and want your ChargeBee plans to appear in the web lead form, go for it! After you've created your Chargebee plans, you'll see options to add them (and credit card fields) in your web lead form (at MY COMPANY>WEBSITE TOOLS).
Here's how to add credit card options
1. Set up your Chargebee plans
2. Add Chargebee plans to your web lead form, so you can take credit cards on your website!
3. Add your web lead form to your website!
____________________________________________
Getting help with Credit Repair Cloud
Got a question? Click here to send us a support ticket email and we will respond quickly. Please be sure to write from the master email address on your Credit Repair Cloud account.
Want live help? Schedule a free 1-on-1 session here https://www.creditrepaircloud.com/expert so we can help you personally!